Donate items at checkout and kidpik will match your donation to Baby2Baby, item for item
Since our inception in 2015, kidpik has always been dedicated to helping children in need through our donation matching program. Members can enjoy a 30% discount and donate items from their box to a child in need at checkout. kidpik matches each donation item for item.
How it Works
Simply note the items you want to
donate at checkout.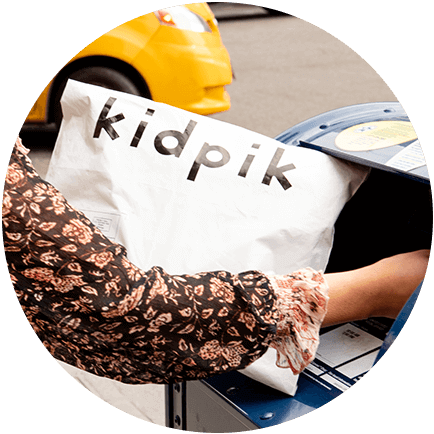 Place them inside the pre-paid return bag. Drop in any USPS mailbox and we'll take it from there.
Baby2Baby provides children living in poverty with diapers, clothing and all the basic necessities that every child deserves. We are thrilled to support their mission and the incredible work they've done over the past 10 years.