Kids' Wardrobe Essentials That Parents Are Loving For Summer 2023
Kids' Wardrobe Essentials That Parents Are Loving For Summer 2023
Kids' wardrobe essentials for fall and winter are all about layering, cozy sweaters, and stylish boots. The start of the summer season is all about color, fun patterns, and our favorite category addition…swim! It's true. Even kids need wardrobe essentials. Those key pieces that are on high rotation, mix-n-match with everything, form the basis of a top that's got something special and can be worn over and over again until it just doesn't fit anymore. These are the pieces that somehow always pull an outfit together.
Now is the time to shop for kid's wardrobe essentials. Maybe your child has a new style they are embracing, or it's time to pass along items that they have outgrown. We also love that a true wardrobe essential, like a t-shirt or a hoodie, can be worn during any season.
So, what kid's summer wardrobe essentials should you be shopping for now?
Super soft t-shirts
When one thinks of a wardrobe essential, that perfect t-shirt is top of mind. Kidpik's go-to t-shirt collection for girls and boys is known for its extreme softness. It's perfect for wearing on its own or layered under other Kidpik basics. These t-shirts offer maximum comfort and fit for all-day wear in a vibrant range of colors. Kidpik.com even offers savings when you order two or more, making it an affordable and stylish choice for everyday wear.
Colorful shorts
Kidpik.com's colorful shorts come in a vibrant array of colors, making them the perfect companion to Kidpik's range of graphic and solid t-shirts for easy outfits. The versatile design also pairs well with hoodies, creating a layered look that's necessary for cool summer evenings. Kids love the elastic waistband, which ensures a snug and comfortable fit for kids of all sizes. Whether it's for a casual day at school, a summer picnic, or a playdate, these shorts make dressing up effortless and fun.
Must-have swimwear
Let's face it. Basic doesn't have to be boring -- especially when it comes to swimwear. The Kidpik collection features colors inspired by the vibrant hues of the tropics. For boys, there's swimwear with surfer stripes, adding a cool, laid-back vibe to their beach or pool time. Check the label for certain styles that offer UFP 30+ protection. Girls' one-pieces or rash guard and bottoms are available in a playful palette.
Dreamy dresses
No girl's wardrobe is complete without a summer dress. From playful floral prints perfect for a sunny day out to chic solid color dresses suitable for a more formal event, Kidpik's summer dress line offers versatility and style. These dresses are designed with a focus on comfort, ensuring that girls can move freely and confidently.
Summer Sandals and Sneakers
The best basic shoe will be picture perfect for any occasion. Kidpik offers a wide range of options, from comfortable sandals for beach outings and poolside fun to stylish sneakers designed for active play and casual wear. For girls, there's everything from chic strappy sandals and gladiator designs adorned with rhinestones, to color block and metallic buckle slides that make a fashion statement. For boys, the collection features a versatile range including the trendy Buckle Slide, classic Fisherman Sandals, and easy-to-wear slides. Sneakers, a staple for any child's wardrobe, are also available in various styles and colors for both boys and girls, offering a perfect blend of comfort, durability, and style.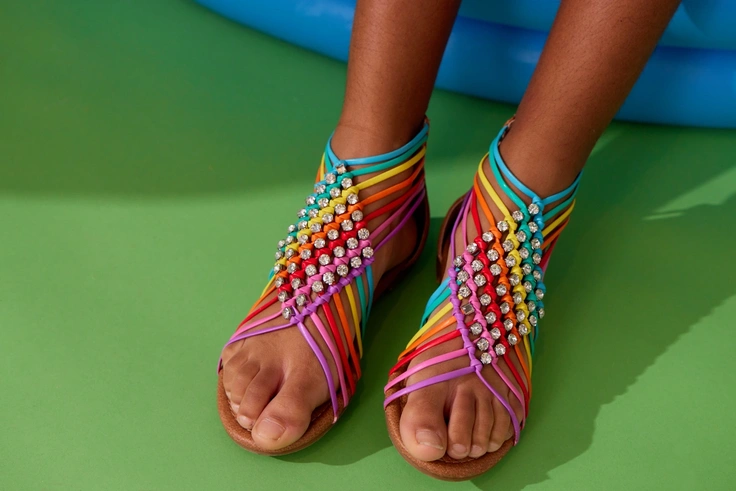 Ready to try Kidpik?
Tell us about what your child loves (and doesn't love!) and our stylists will do the rest. They'll receive customized, surprise fashion delivered on your preferred schedule to unbox and try on at home.
Get Styled
Skip, pause, or cancel anytime.