Savoring Summer Flavors: Healthy and Delicious Recipes for Beach and Picnic Adventures
Savoring Summer Flavors: Healthy and Delicious Recipes for Beach and Picnic Adventures
Summer is the perfect time for outdoor fun, whether it's a day at the beach or a picnic in the park. And what better way to enhance these experiences than with delicious, healthy recipes that are easy to prepare and enjoyable for the whole family?
To ease this, we've selected a collection of mouthwatering recipes to make your beach trips and picnics even more delightful. From refreshing snacks to satisfying meals, these recipes utilize seasonal ingredients and are perfect for on-the-go enjoyment. Get ready to nourish your family with the flavors of summer!
Cool and Refreshing Snacks
Watermelon Feta Skewers: Skewer bite-sized watermelon cubes and feta cheese chunks, then drizzle with a balsamic glaze. These refreshing and tangy skewers are perfect for beach snacking or picnics on hot summer days.
Greek Yogurt Fruit Parfait: Layer Greek yogurt, mixed berries, and granola in portable containers for a healthy and refreshing treat. Creamy thick yogurt and juicy fruits will keep you cool and satisfied.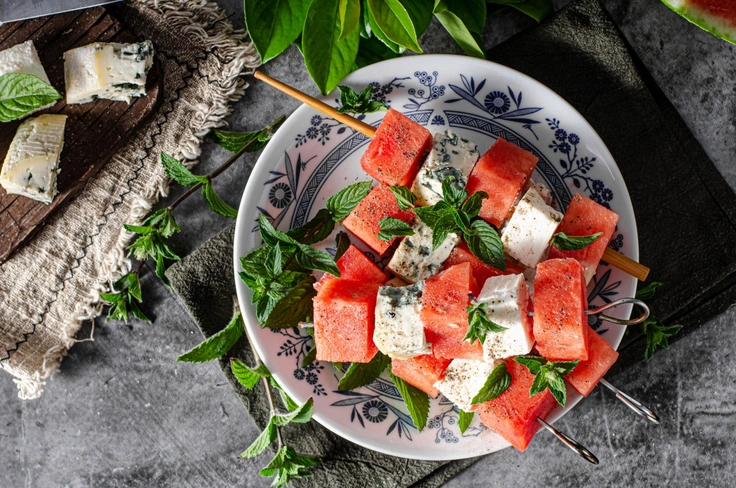 Easy and Portable Meals
Caprese Sandwich Wraps: Fill whole wheat tortillas with sliced tomatoes, fresh mozzarella, basil leaves, and a drizzle of balsamic glaze. Roll them up and pack them for a flavorful and portable picnic meal.
Quinoa Salad Jars: Layer cooked quinoa, mixed greens, cherry tomatoes, cucumber slices, and feta cheese in mason jars. Pack a separate small dressing container to pour over the salad when ready to enjoy. These colorful and nutritious jars are perfect for beach picnics or outdoor lunches.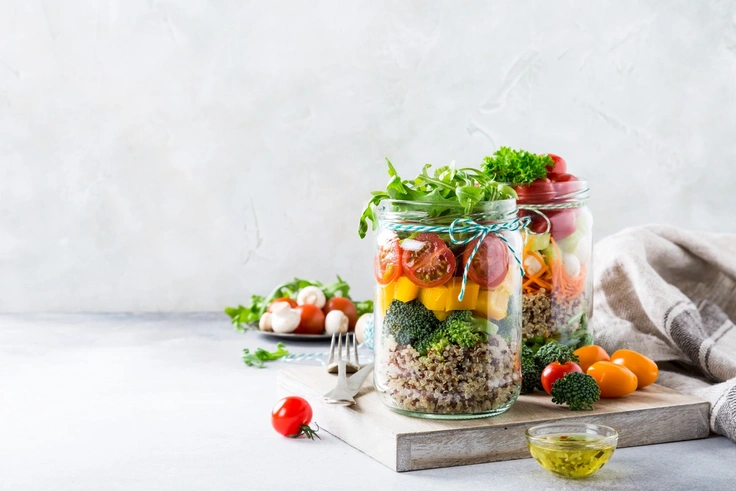 Hydrating and Refreshing Beverages
Infused Water: Prepare a refreshing and hydrating beverage by infusing water with slices of citrus fruits, cucumbers, and mint leaves. Pack it in a large water bottle or thermos to stay refreshed throughout your beach or picnic adventure.
Fruit Smoothies: Blend various seasonal fruits like berries, bananas, and mangoes with a splash of coconut water or almond milk for a delicious and energizing drink. Pour them into portable cups or mason jars with straws for a refreshing sip on the go.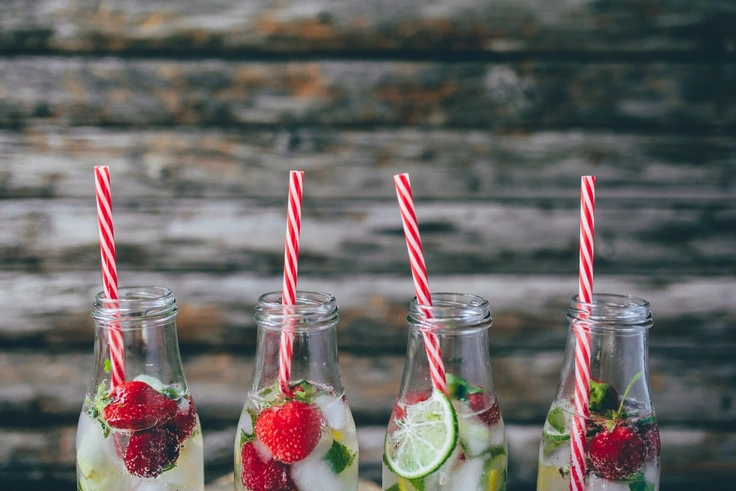 Fun and Sweet Treats
Frozen Yogurt Fruit Pops: Skewer a mix of colorful fruits like grapes, pineapple chunks, and berries, then dip them into Greek yogurt. Place the items on a tray lined with parchment paper and put it in the freezer until it becomes firm. These fruity frozen treats are a hit with both kids and adults.
Homemade Trail Mix: Create a custom trail mix by combining your family's favorite nuts, dried fruits, and dark chocolate chips. Portion them into individual snack bags for a convenient and satisfying sweet treat during beach outings or picnics.
Make your beach trips and https://www.kidpik.com/blog/celebrating-national-picnic-day-with-kidpikmemorable with these healthy and delicious recipes that are easy to prepare and perfect for on-the-go enjoyment. From refreshing watermelon feta skewers to satisfying quinoa salad jars and hydrating-infused beverages, these recipes utilize seasonal ingredients to nourish and delight your family. Don't forget to indulge in fun and sweet treats like frozen yogurt, fruit pops, and homemade trail mix to satisfy your cravings.
Pack your cooler, grab your picnic blanket, and embark on an adventure filled with delicious flavors and cherished moments.
Ready to try Kidpik?
Tell us about what your child loves (and doesn't love!) and our stylists will do the rest. They'll receive customized, surprise fashion delivered on your preferred schedule to unbox and try on at home.
Get Styled
Skip, pause, or cancel anytime.