How to Choose The Perfect Outfit for Picture Day with Kidpik
How to Choose The Perfect Outfit for Picture Day with Kidpik
Picture day is a much-anticipated day in the school calendar that has children buzzing with outfit ideas and parents reminiscing about their own school days. When you finally get the photographs back, what do you hope to see? The genuine happiness of your child? Something that captures what they love at that moment? Or maybe a fashion choice that shows off what they love to wear every day?
Whatever you hope the photographer captures, it's important to keep in mind that your child should be the shining star of the photo, reflecting their true self. Here are a few ways that you can help to make it happen.
Let Them Be Themselves
Every child is an individual with their sense of style, their likes and dislikes. Embrace it! The best photos are those that capture authenticity. So, if your daughter is in love with her sneakers more than her ballet flats, or your son would pick his favorite tee over a button down, let them.
Kidpik Makes the Perfect Picture Day a Snap!
Kidpik makes it easy for kids to love their outfits and parents will agree. A quick 3-minute quiz reveals your child's preferences to a team of in-house stylists. In no time at all, a Kidpik subscription box arrives at your door with outfits that are the perfect match with your kid's style.
When you collaborate with your child, using a subscription service like Kidpik helps guide their choices. This helps you give your kid the confidence to shine in front of the camera. So, as the flash goes off and they showcase their biggest smile, you'll know that you've captured a moment that's truly them.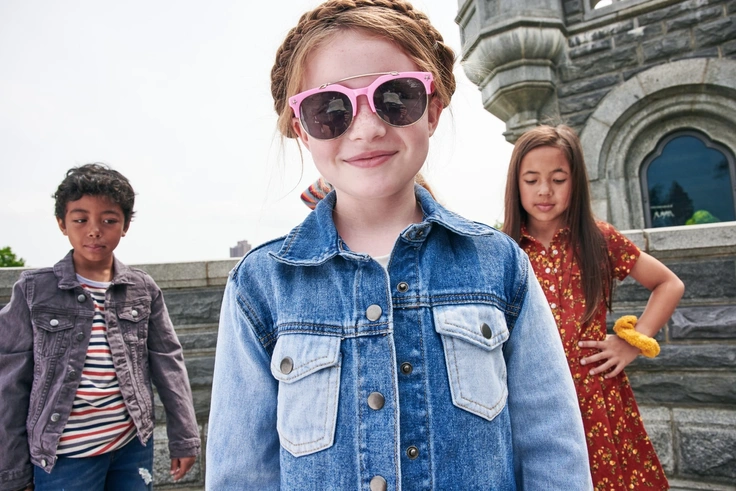 Styling Your Kid for Timeless Memories
When flipping through an old album decades later, you'll want the photos to capture your child's personality at that moment. Here's how to get that perfect look:
Familiarity is Key:
If your daughter's signature look is a pair of denim shorts and a tee, let that be her picture day outfit. If your son won't take off his graphic t-shirt and plaid button down, that's great too. The goal is to make them feel "at home" even in front of the camera. (Kidpik makes sure of it!)
Coordinated Colors:
Pick an outfit that compliments them without overshadowing their personality.
The Right Fit:
Clothes that fit well, neither too tight nor too loose, are a sure-shot way to add a stylish look to the picture. Every item from Kidpik was designed by the Kidpik team so there is always consistent sizing.
Solid Footwear Choices:
Pick comfortable shoes that create a head-to-toe look. That's what Kidpik is known for!
Accessorizing for That Final Touch
Once the outfit is set, accessories can complete the look! Whether it's a cute headband, a fun bracelet, or hair clips, accessories can be loads of fun. Every Kidpik box for boys and girls comes with an accessory to complete the look.
Happy Picture Day!
Ready to try Kidpik?
Tell us about what your child loves (and doesn't love!) and our stylists will do the rest. They'll receive customized, surprise fashion delivered on your preferred schedule to unbox and try on at home.
Get Styled
Skip, pause, or cancel anytime.